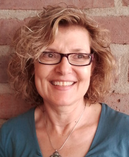 Nadia Hlibka,
Licensed Massage Therapist
Regain your glow with a relaxing, rejuvenating massage
Introductory Mindful Yoga Offer: $49, first one-hour session
Nadia tailors each bodywork session to her client's individual needs and concerns. She brings a sense of caring and nurturing to every healing session, modifying and adapting for your special needs.
Nadia is a licensed massage therapist, Yoga Alliance certified Yoga instructor and licensed aesthetician. Her experience includes Qi Gong massage, Cranio-sacral therapy, Reiki II and visceral manipulation. Professional associations: Associated Body and Massage Practitioner; Associated Skin Care Professional; International Alliance of Healthcare Practitioners.
To schedule an appointment at Mindful Yoga East: E-mail Nadiahlibka@gmail.com or call (520) 870-1063.
Treatment Modalities
Qi Gong Massage
This treatment is based on Traditional Chinese Medicine (TCM) and focuses on clearing the meridians to facilitate energy flow. In the TCM model, pain and "dis-ease" are caused by blocked and/or restricted energy flow. This invigorating treatment includes gentle compression, joint mobilization and facilitated stretching, leaving the body long and refreshed.
Qi Gong Massage – Belly Focus
According to Traditional Chinese Medicine, the belly is the "second brain." It is the inner core and deepest seat of our health. Working in the belly and internal organs with a meridian focus is relaxing and very effective. Many conditions improve with belly work: digestion, respiration, low back issues, and more.
Visceral Manipulation
This treatment is the "western" version of Chinese belly work (see Qi Gong Massage-Belly Focus), with the work partnering with releasing and assisting mobility and motility of the internal organs. The treatment can bring about deeper and more lasting changes in function. A very relaxing and soothing treatment. Visit: http://www.barralinstitute.com, for more information.
Myofacial Release/Trigger Point/Deep Tissue/Sports Massage
Ideal for athletes and yoga students of all levels, this modality assists the body in preparation and recovery related to exercise and sports events. Passive Stretches, Deep Tissue and Swedish techniques may all be incorporated.
Reiki
Reiki is a Japanese technique for stress reduction and relaxation that also promotes healing. It is administered by "laying on hands" and is very calming and relaxing. It has been effective in helping virtually every known illness and malady and always creates a beneficial effect. It also works in conjunction with all other medical or therapeutic techniques to relieve side effects and promote recovery.
Cranio-Sacral Therapy
This modality focuses on the central nervous system via the structure of the spinal column as expressed in the relationship of the sacrum, the spinal column and the cranium (head). Nadia works within the Upledger International Institute (http://www.upledger.com/) model of gentle manipulation that is guided by the client's body. Much like Visceral Manipulation, changes that occur on the cranio-sacral level are deep. This is a wonderful treatment that "resets" the cranio-sacral rhythm (circulation).
Treatments:
30 minutes: $40
60 minutes: $65
90 minutes: $85
Prepaid package of 3, 60-minute treatments: $150
Prepaid package of 3, 90-minute treatments: $240
Senior (65+) 60-minute treatment: $50
Senior (65+) 90-minute treatment: $75
To schedule an appointment: E-mail Nadiahlibka@gmail.com or call (520) 870-1063.
Monday, 1-5:30p
Wednesday, Noon-6p
Friday, Noon-4p
Saturday, 2-6p
Cranio-Sacral Therapy – Restoring the Flow of Health Within You
At the core of our healing mechanisms is the cerebrospinal fluid that surrounds and nourishes the brain and spinal cord. Good flow of this fluid, as well as blood flow, is critical for our health and motion of all our body systems: including vascular, visceral, nervous, lymphatic and musculoskeletal systems.
Cranio-sacral therapy uses gentle touch to palpate these fluids and encourage their flow. This process nourishes all tissues of the body; allowing the release of old restrictions from disease, surgery or trauma.
Ready to book your next appointment? It's easy:
1. Send an email noting date/time you prefer to info@mindfulyogatucson.com
2. Pay $45 online for 45 minute session or $60 for 60 minute session
3. You'll receive an email confirming date/time within 24 hours
4. Please provide 24 hour cancellation notice if necessary
Sessions available:
Monday 1:30-4p
Tuesday 2p
Friday 11:30a-3p
Sat/Sun as needed