Private Yoga Classes
Get the one-on-one attention you deserve
   At Mindful Yoga Studio, our goal is to meet the student where she is. That sometimes means a private session, or a series of private sessions, with Shraddha, certified with the Yoga Alliance as an Experienced Registered Yoga Teacher.
   Who can benefit from private yoga sessions?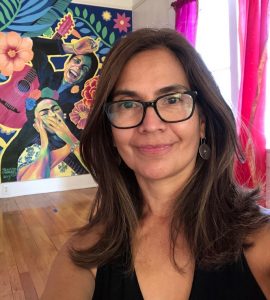 • New yoga students who might not yet feel comfortable in a class with other students.
• Yogis recovering from injury or illness and in need of special attention or focus.
• Anyone who wants a yoga practice customized to your needs.
• Those who simply want the full attention of the teacher for your yoga practice.
   Where and when are private yoga lessons?
We often use space at our studio when no classes are underway. Or, we can come to you. Because they are private, we can arrange for times that suit you and the teacher.
   How much do private lessons cost, and how do I make a reservation?
For information, email Shraddha at mindfulyogatucson@gmail.com. For scheduling purposes, we ask that you prepay for private classes.
   Want yoga for your club or group?
We offer private, customized and specialty classes for groups of adults upon request, one time or ongoing, at our place or yours. Contact us at mindfulyogatucson@gmail.com at least two weeks in advance of when you want the class. Rates vary, depending on group size and specialization.
   Fine print: Refund minus $20 fee for a scheduled private lesson canceled 48 or more hours in advance. No refund for a scheduled private lesson canceled less than 48 hours in advance.