Meet the people who make Mindful Yoga a great place to learn.
Shraddha Hilda Oropeza

Hilda, Dharma name Shraddha, founded Mindful Yoga Studio in 2012 to offer a safer space for students to explore, heal and transform their bodies and their lives. She guides students in a rhythm that allows them to move in harmony with their breath and stay open to the moment. She has a 500-hour Healing Emphasis Yoga certificate and is trained in Yoga for Cancer Survivors. Other trainings: Svastha Yoga Therapy Training, 100-hour Mindfulness Yoga teacher training; 120-hour Yin Yoga teacher training; Relax and Renew Restorative teacher training. Shraddha has been teaching since 2005 and more than 3,000 hours of teaching experience. She was born in Sonora, Mexico, and has lived most of her life in Tucson. She is bilingual and has a Bachelor's degree in Latin American Studies from the University of Arizona and a Master's degree in Organizational Management. Shraddha is a Certified CranioSacral Therapist and offers craniosacral sessions at Mindful Yoga.
Save
Save
Save
Frank Jude Boccio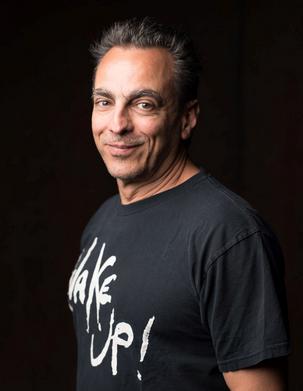 Yoga Teacher and Dharma Teacher, ordained by Korean Zen Master, Samu Sunim, Frank Jude has a post-graduate diploma in Buddhist Studies from the University of Sunderland. His eclectic approach is influenced by his study of a variety of Yoga approaches and over 40 years of Dharma practice, evidenced by his emphasis on mindfulness and compassionate action. His book, Mindfulness Yoga: The Awakened Union of Breath, Body, and Mind is the first to apply the Buddha's mindfulness meditation teachings (satipatthana) to asana practice.
He has written for Yoga Journal, Shambhala Sun, Tricycle, Spring Wind, Namaskar and Experience Life, and has been anthologized in several books including 21st Century Yoga, Commit To Sit and Freeing The Body/Freeing The Mind. He has served on the Board of Directors for New Leaf Yoga Foundation, bringing Mindfulness Yoga to underserved communities throughout Ontario, Canada and has taught in many yoga teacher trainings including the first Pure Yoga training in Asia and is a founding faculty for Moksha/Modo Yoga.
Save
Pam Ronstadt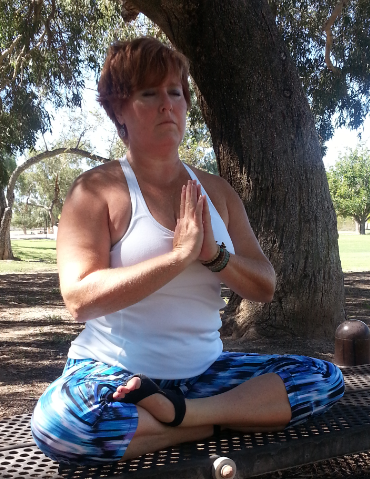 Pam Ronstadt, E-RYT 200, 500, YACEP, began studying yoga at the suggestion of her doctor and
began to immediately see the benefits of a regular yoga practice to her overall health and well-being.
The desire to share the benefits of yoga and meditation with others led Pam into taking her 200-hour
Yoga teacher training and growth intensive in 2009 and she began to share the practice as a teacher in
May of 2010. She completed her 300-hour teacher training in 2016. Pam brings a compassionate approach and, as a bookworm at heart, she also is constantly in study about the history, foundations and teachings of yoga, which she passes on to her students. For her, Yoga is more than just an asana practice but a way in which to live her life.
Save
Save
Nadia Hlibka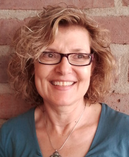 Nadia began practicing Mindful Yoga in 2003 when waiting to enroll in a massage therapy program at Providence Institute in Tucson. A certified massage therapist (Chinese Qi Gong focus), aesthetician, Reiki healer and artist, Nadia has been teaching in various disciplines for many years. Nadia is a graduate of the 7 Centers Yoga Arts Hatha Yoga Teacher Training and a Yoga Alliance RYT-200 certified teacher. She brings her depth of body awareness and anatomy to Hatha Yoga classes and integrates pranayama, philosophy, anatomy and energy practices with asana. Visit Nadia's website: nadiahlibka.com.
Save
Save
Michael Chihak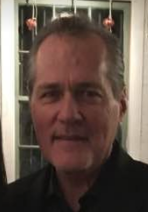 Michael, whose Dharma name is Junjo, is a native Tucsonan who has practiced Hatha Yoga and meditation since 2005. He leads mindfulness meditation and studies under Frank Jude Boccio, Dharma name Poep Sa, the author of Mindfulness Yoga: The Awakened Union of Breath, Body and Mind. He also has studied under David H. Wagner, the developer of Living Meditation. Michael uses meditation to bring equanimity to his daily life, and he delivers to students in his meditation classes a message of self-respect and calm. He subscribes to Zen Master Thich Nhat Hahn's philosophy that attention to the breath is of constant importance, because, "You're probably breathing right now."
Save
Save