Meet the people who make Mindful Yoga a great place to learn.
Shraddha Hilda Oropeza

Hilda, Dharma name Shraddha, founded Mindful Yoga Studio in 2012 to offer a safer space for students to explore, heal and transform their bodies and their lives. She guides students in a rhythm that allows them to move in harmony with their breath and stay open to the moment. She has a 500-hour Healing Emphasis Yoga certificate and is trained in Yoga for Cancer Survivors. Other trainings: Svastha Yoga Therapy Training, 100-hour Mindfulness Yoga teacher training; 120-hour Yin Yoga teacher training; Relax and Renew Restorative teacher training. Shraddha has been teaching since 2005 and more than 3,000 hours of teaching experience. She was born in Sonora, Mexico, and has lived most of her life in Tucson. She is bilingual and has a Bachelor's degree in Latin American Studies from the University of Arizona and a Master's degree in Organizational Management. Shraddha is a Certified CranioSacral Therapist and offers craniosacral sessions at Mindful Yoga.
Save
Save
Save
Tracy Gordon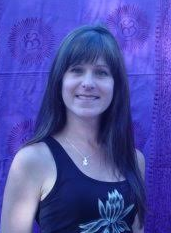 Tracy has always been interested in health and wellness. Yoga has been part of this emphasis for most of her adult life, however, it took losing her mother in 2004 to teach her the true meaning of Yoga. She went to her mat to find solace, energy, and inner strength. As the practice started to take root, she felt a longing to explore the practices on a deeper level and attended a 200 hour Personal Growth/Hatha Yoga Teacher Training and was certified in 2007. She looks forward to continue the study of all-that-is Yoga, whether that be on the mat or away.
Save
Save
Pam Ronstadt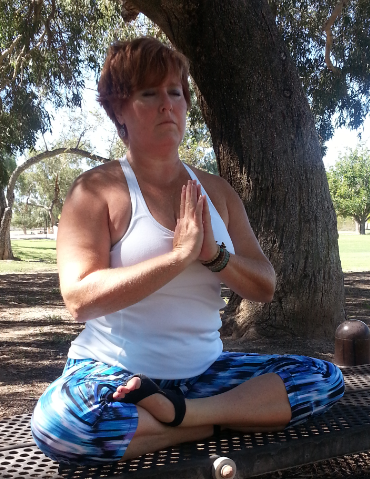 Pam Ronstadt, E-RYT 200, 500, YACEP, began studying yoga at the suggestion of her doctor and
began to immediately see the benefits of a regular yoga practice to her overall health and well-being.
The desire to share the benefits of yoga and meditation with others led Pam into taking her 200-hour
Yoga teacher training and growth intensive in 2009 and she began to share the practice as a teacher in
May of 2010. She completed her 300-hour teacher training in 2016. Pam brings a compassionate approach and, as a bookworm at heart, she also is constantly in study about the history, foundations and teachings of yoga, which she passes on to her students. For her, Yoga is more than just an asana practice but a way in which to live her life.
Save
Save
Frank Jude Boccio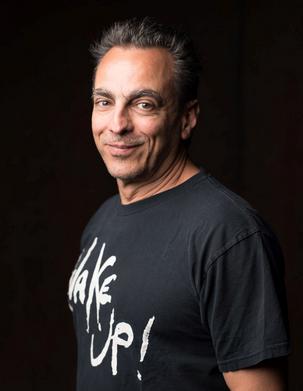 Yoga Teacher and Dharma Teacher, ordained by Korean Zen Master, Samu Sunim, Frank Jude has a post-graduate diploma in Buddhist Studies from the University of Sunderland. His eclectic approach is influenced by his study of a variety of Yoga approaches and over 40 years of Dharma practice, evidenced by his emphasis on mindfulness and compassionate action. His book, Mindfulness Yoga: The Awakened Union of Breath, Body, and Mind is the first to apply the Buddha's mindfulness meditation teachings (satipatthana) to asana practice.
He has written for Yoga Journal, Shambhala Sun, Tricycle, Spring Wind, Namaskar and Experience Life, and has been anthologized in several books including 21st Century Yoga, Commit To Sit and Freeing The Body/Freeing The Mind. He has served on the Board of Directors for New Leaf Yoga Foundation, bringing Mindfulness Yoga to underserved communities throughout Ontario, Canada and has taught in many yoga teacher trainings including the first Pure Yoga training in Asia and is a founding faculty for Moksha/Modo Yoga.
Save
Pep Thompson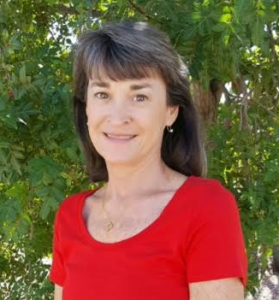 Pep has been practicing yoga for 20 plus years. She has been teaching back care and gentle hatha style yoga since 2008. She completed her 250 hour and 300 hour of teacher training courses. Her teaching encourages students to explore the vast potential of their body byemphasizing the transformative and therapeutic aspects of the practice of yoga.Pep honors Gary Kraftsow's style of teachings as she finds everyone enjoys the benefit of this safe style of stretching and strengthening yoga, even those with special limitations.
Save
Becky Thomas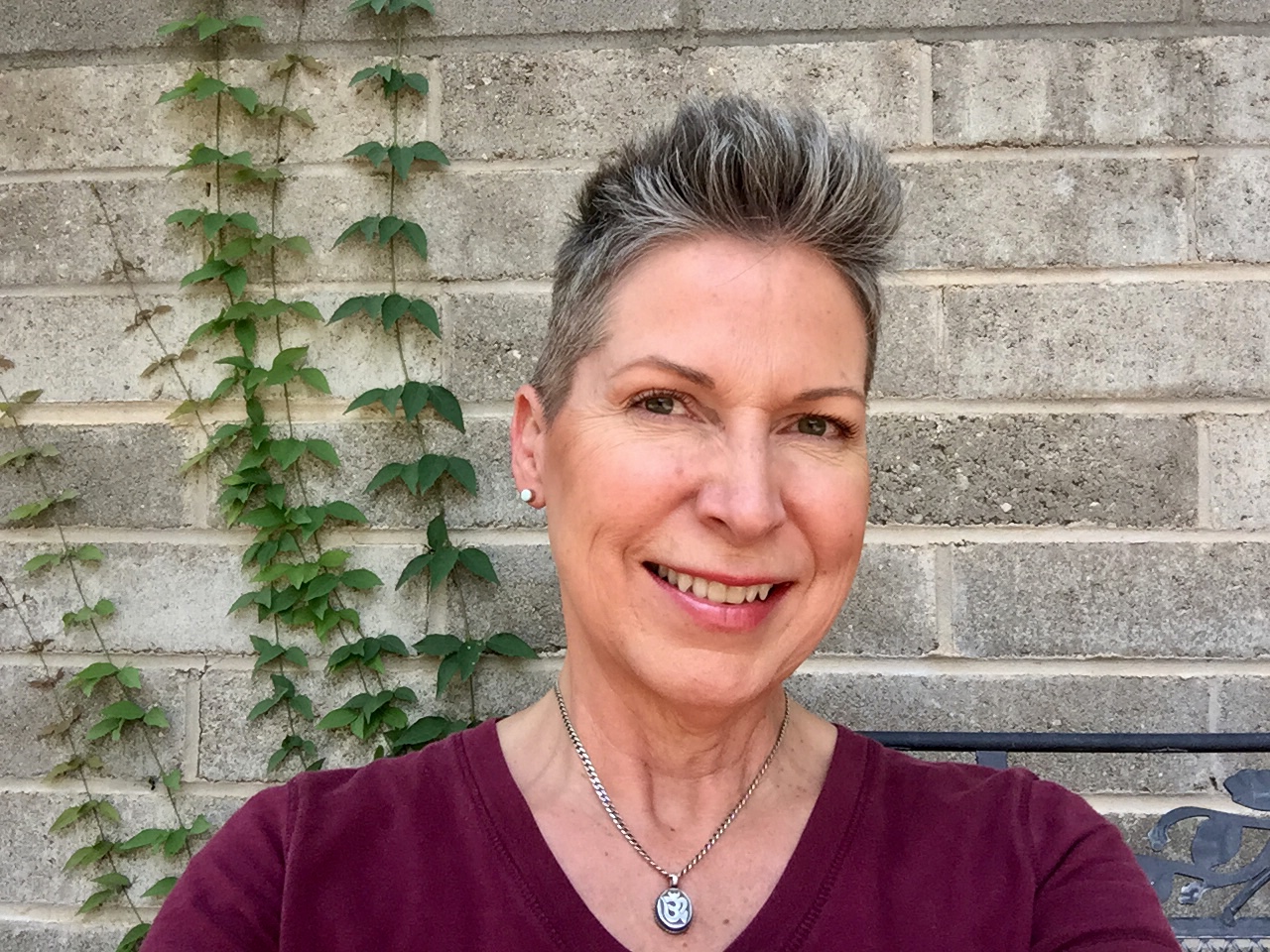 The beauty of yoga is that it is adaptable, modifiable and individual. Yoga should not be one size fits all! Through Becky's teachings, she will help you listen to your body and your breath, which enables you to actually be your own "best" teacher. Becky's teaching style is Hatha yoga and she specializes in yoga for beginners, yoga for people over 50, correct yoga alignment principles and yoga with a healing focus.  Yoga has helped Becky navigate through stressful and difficult times as well as joyful and expansive times which inspired her to share the transformative and awaking power of yoga with others and become a yoga teacher.  Becky has been teaching since 2002 and is certified at the E-RYT 500 hour level with the Yoga Alliance and has 300 hour (HEY) Healing Emphasis Yoga Therapy certification.   Becky helps each of her students to enjoy their own path of yoga and to remember that the journey is equally as important as the destination.  Visit Becky's website at yogasjoyfuljourney.com
Michael Chihak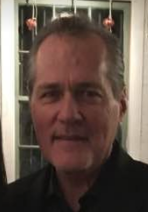 Michael, whose Dharma name is Junjo, is a native Tucsonan who has practiced Hatha Yoga and meditation since 2005. He leads mindfulness meditation and studies under Frank Jude Boccio, Dharma name Poep Sa, the author of Mindfulness Yoga: The Awakened Union of Breath, Body and Mind. He also has studied under David H. Wagner, the developer of Living Meditation. Michael uses meditation to bring equanimity to his daily life, and he delivers to students in his meditation classes a message of self-respect and calm. He subscribes to Zen Master Thich Nhat Hahn's philosophy that attention to the breath is of constant importance, because, "You're probably breathing right now."
Save
Save
Jen Estrada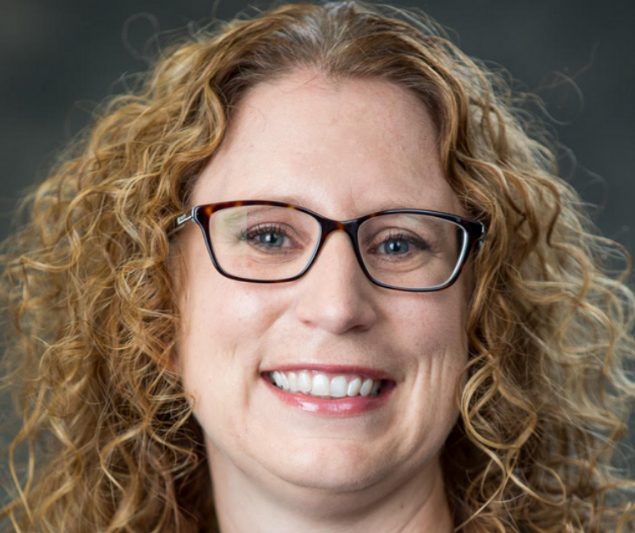 Jen is a graduate of the inaugural Mindful Yoga 200-Hour Teacher Training Program. A public school educator, Jen is passionate about teaching, learning and honoring the teacher and the learner in every person. She loves taking the lessons of yoga and meditation off the mat and into everyday life.
Anndrea Terry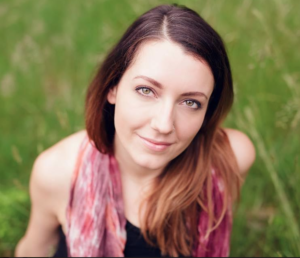 Anndrea is passionate about her love of yoga and truly believes in the power of embracing a wellness lifestyle. Anndrea's journey of healing started with yoga ten years ago, which lead her to pursue a master's degree in community counseling & wellness, a 200-hour yoga teacher certification, as well as other trainings. She has been helping individuals ever sense realize their potential through her unique blend of yogic and therapeutic philosophy. She has been teaching since 2013, and has studied a wide variety of yoga asana methods, including vinyasa flow, restorative, yin, gentle, stand-up paddle board yoga, meditation and breathwor
Save
Tanja Bungardt-Price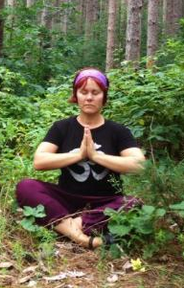 Tanja is a Certified Yoga teacher, E- RYT 300. She offers a fun and uplifting class that's accessible to all students. Also a NAMA Board Certified Ayurvedic Practitioner, Certified Ayurvedic Counselor, Panchakarma bodyworker (Abhyanga, Svedana, Shirodara), Educator, Professional member of NAMA, Board member of CAC (The Council of Ayurvedic Credentialing), Ayurveda lecturer at University of Arizona Integrative program (IMER), founding member of Ayurveda Professionals of Arizona (APAA).
Save
Jim Lipson

Jim's practice grew out of a desire to keep active and stay warm through the long, cold winters in upstate New York. Jim moved to the desert in 1983. With a practice anchored in the breath, Jim strives to deliver a class that allows students to learn and maximize what they can get from a pose while supporting them in cultivating a practice that serves their own bodies and needs. Through individualized attention and instruction, his classes help students embrace their potential and limits, through proper alignment, modifications and when appropriate, with props and gentle hands-on adjustments. Jim's 200-hour teacher certification is with Integrative Yoga Therapy.
Save
Save
Nadia Hlibka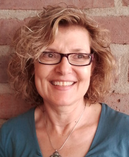 Nadia began practicing Mindful Yoga in 2003 when waiting to enroll in a massage therapy program at Providence Institute in Tucson. A certified massage therapist (Chinese Qi Gong focus), aesthetician, Reiki healer and artist, Nadia has been teaching in various disciplines for many years. Nadia is a graduate of the 7 Centers Yoga Arts Hatha Yoga Teacher Training and a Yoga Alliance RYT-200 certified teacher. She brings her depth of body awareness and anatomy to Hatha Yoga classes and integrates pranayama, philosophy, anatomy and energy practices with asana. Visit Nadia's website: nadiahlibka.com.
Save
Save
Kristy Zapp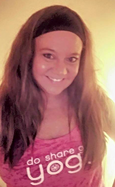 Kristy was raised in the Midwest and moved to Tucson more than 20 years ago, for the beauty and climate. She has worked in the field of behavioral health for 30 years and takes great pride in helping others enrich their lives. In May 2015, she graduated from Session Yoga Teacher Training with an RYT-200 with the Yoga Alliance. Her special interests include Yoga For EVERYBody (Bigger Bodies/ All-Inclusive Classes), Yoga For Cancer Survivors and Yoga for Anxiety. She has a Bachelor's degree in psychology and a love for the healing power of Yoga.
Save
Save